Features
Start Date : 21st October 2021
End Date : 23rd October
MRCP PACES Course     
The MRCP Paces examination marks the final stage of the prestigious MRCP diploma. This exam is a practical assessment of clinical examination skills over five separate stations. The examiners will assess your patient examination skills, your ability to provide an appropriate differential diagnosis and a safe and suitable management plan.
The MRCP PACES Course is exclusively designed to focus on the same pattern that you will face in the actual examination. After completing this course, you will gain the confidence to appear in the examination.
Course Curriculums                                                                                              
In this course the faculty or examiner tests acquaintance and approach of the student about the clinical diagnosis of the reported problem of a patient. Also, it tests and explains if the patient needs referral to any specialist.
The PACES exam works as a carousel of five different stations that each test varying skills required of a capable doctor.
Station Encounters:
1          Respiratory & Abdomen
2          History
3          Cardiovascular & Nervous System
4          Communication
5          Brief Clinical Consultation 1 & 2
The skills judged in these stations are a) physical examination, b) Identifying physical signs, c) Clinical communication & judgement d) Managing Patients' Concerns, e) Maintaining Patient Welfare
MRCP PACES Regular Course all stations 
The course is divided carefully to cover 5 stations as mentioned below which is followed by mock tests and personalized feedback sessions from the highly experienced examiners.
Day 1 and Day 2 – Clinical stations
Station 1 ( respiratory, abdomen) , Station 3 ( cardiology, neurology) and
Station 5 – (The integrated clinical assessment station)
Day 3 – History taking and communication skills stations
Station 2 ( History taking skills station) and Station -4 (The communication skills and ethics station)
You will get plenty of opportunity to interact with each other and the trained tutors, develop essential skills and boost up your confidence to pass MRCP PACES examination.
MRCP PACES Ethics and Communication Course
Farz Academy's ethics and communication course is based on Station 2 (History taking) and Station 4 (Communication) of the main examination. These are the most important and difficult stations where clinical communication, judgement is tested.
Two fundamental theories on medical ethics are covered here:
a) Consequentialism (utilitarianism): Simplified, this asks for the consequences of each action to be addressed and that with the foreseeable most favourable consequence is the best path to follow.
b) Duty-based ethics (deontological): This theory dictates that we are duty-bound to certain actions in our medical practice irrespective of the consequences.
This is a short but packed course in real scenario that will provide you with tips and tricks mainly in history taking, moral issues and value judgements. You will be guided to manage difficult scenario and situation.
With the right preparation and hard work, take the examination and pass first time. A prestigious MRCP diploma will open up many new opportunities in your medical career. Let us help you to make it happen!                                                                                                             
PACES examination format                                                                                           
This is a practical exam comprising five clinical stations. Two examiners will be present at each clinical station and will mark your performance at the station independently. At each clinical station, you will be asked to examine or communicate with surrogate patients with different clinical problems. The tasks for each station will be written down for you.
For example, in station 1, you may be asked to examine a patient who has a respiratory disorder. You will have to quickly assess the primary reasons for this problem.
You will be allocated one of the stations, and at 20-minute intervals will move to the next station.
There are five defined parameters on which the examiners will test you. These parameters are as follows:
A – Physical examination
B – Identification of physical symptoms
C – Clinical communication
D – Differential diagnosis
E – Clinical judgement
F – Listening and managing patient's key concerns
G – Treating a patient respectfully and communicating with the patient's relatives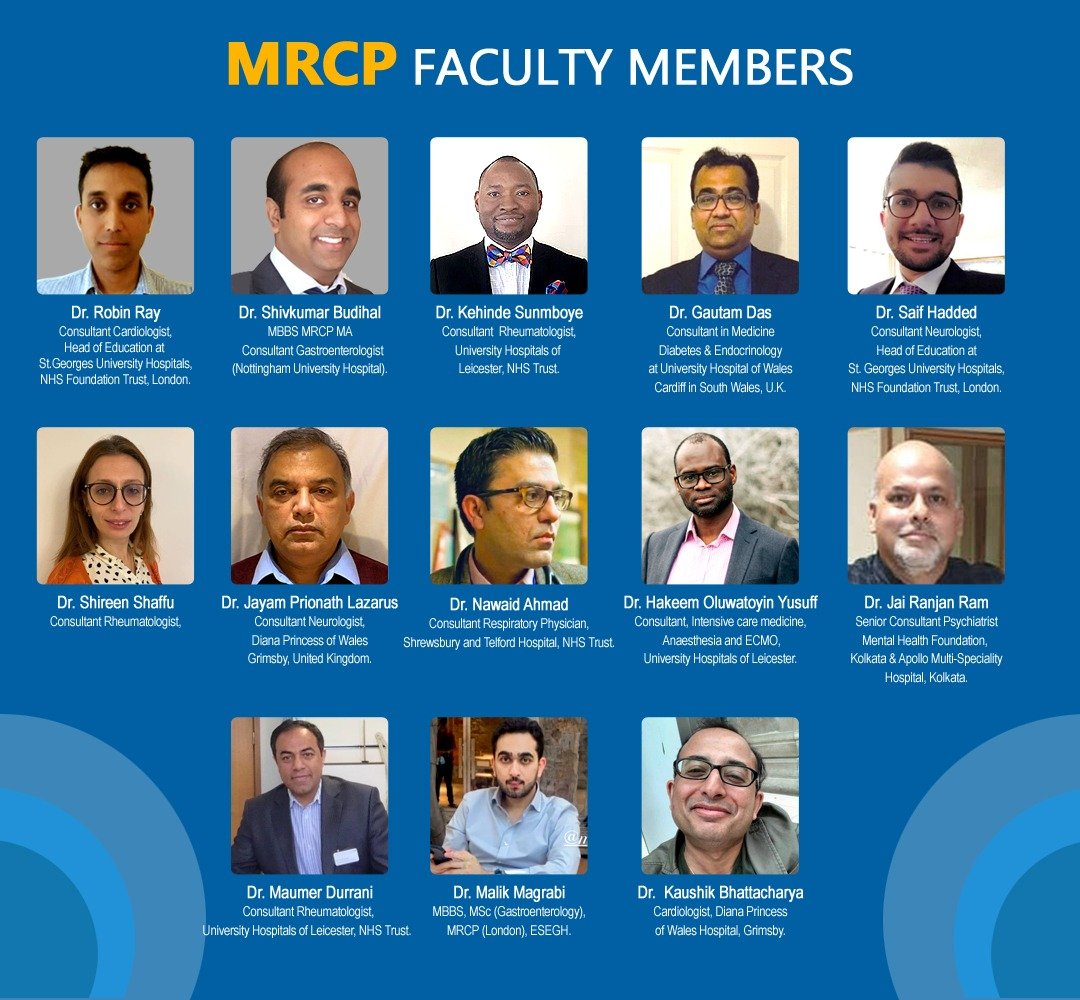 Crash Course on MRCP Part II