Features
A Full Set of Questions Bank
A Complete Lecture Notes 3500+ Pages
On-demand video
6 Mega Mock Tests
12 Mock Test
LIVE doubt clearing sessions
Eligibility
MCI Approved Medical Qualification (MBBS) with 1 year of medical employment
Demo Mock Test
Description
This MRCP Part 1 course supports clinicians through assessment and evaluation via a series of video lectures educational events, mock tests. Developed by a team of UK-based examiners, our six months courses help physicians and healthcare professionals earn a diploma and keep up to date with the latest evidence, new recommendation, and best practice in important clinical areas to improve patient outcomes.
Your MRCP Part 1 preparation starts here:
Topic-wise Questions Bank
2000 Questions with answers and explanations by UK based examiners
6 Mega Mock Tests to cover the entire syllabus
24 LIVE doubt clearing sessions by our UK based faculties
24 Mock Test
130 Tutorial Videos
Throughout the course, students participate in quiz sessions for the best outcome of the understanding of the subject matter.
A learner-centered technique with the support of supervising faculties.
Our team of UK-based examiners of various medical specialties ensures that our courses, mock tests, and modules are up-to-date and of the highest standard, giving you the best value for your money.

Our UK based Faculties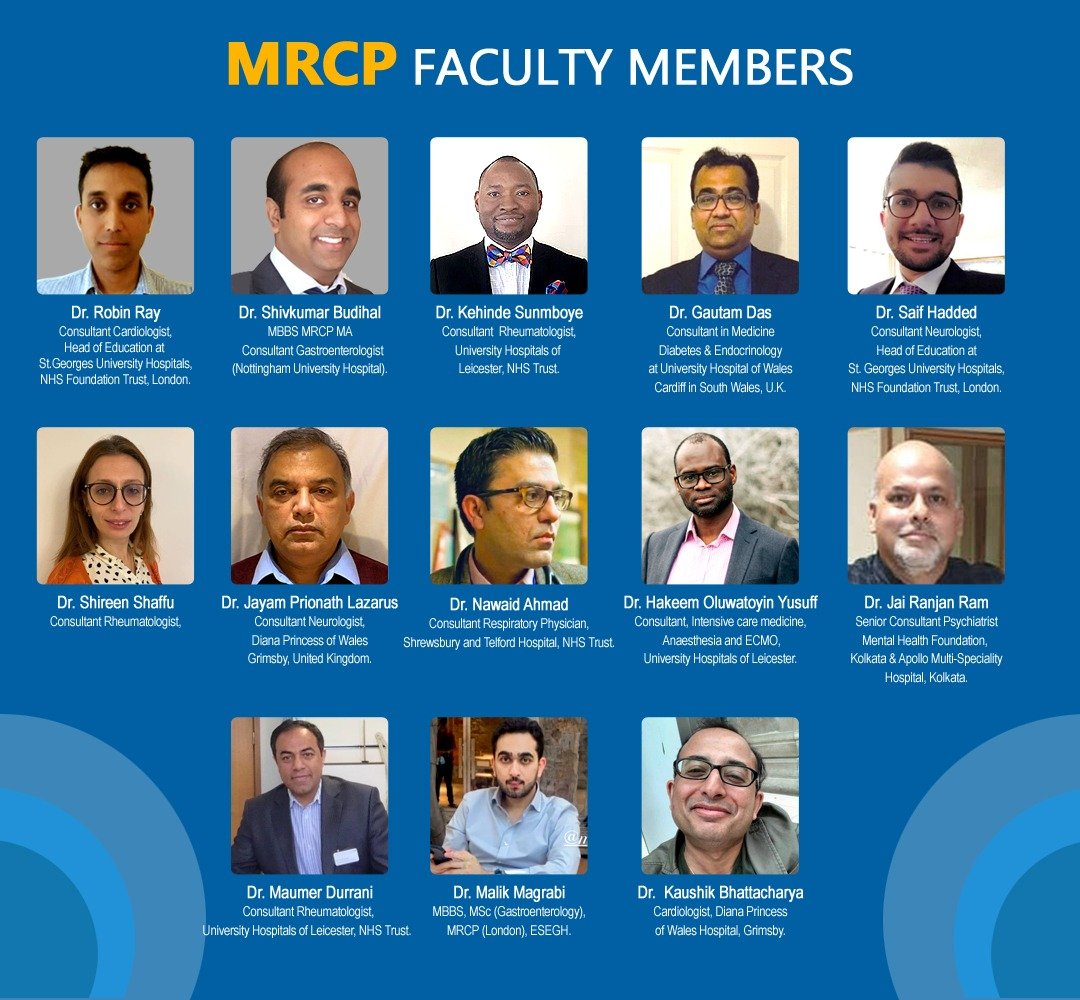 MRCP(UK) delivers membership that are recognised across the world as benchmarks of medical knowledge, clinical experience and continued professional development of doctors. The MRCP(UK) is considered as an entry level qualification towards higher specialist training for doctors in UK. MRCP(UK) has been recognised by Medical council of India(MCI) and a medical practitioner equipped with MRCP(UK) is entitled to work as a physician in India.