Farz Academy Presents a 2-day MRCP exam orientation crash course in Delhi on 10 & 11 December-2022.
➡ This 2-day course is specifically designed to help you prepare for the exam and increase your chances of success.
Why one should join this MRCP Exam Orientation Crash Course:
➡  Farzacademy MRCP orientation crash course help you to guide your preparation.
➡ Farzacademy providing high skilled UK based teacher to orient you about the syllabus exam tips and tricks.
➡ Student will get exposure to adequate questions
Course Fees:
The course is offered at a discounted rate of –
Rs. 5,000 INR per day Offline.
Rs.4,000 INR / 43 GBP per day for online Mode.
Course Features:
 ✨ UK Exam & Career Prospect
 ✨ Discussion On Major Topic
 ✨ Mock Test  Covering Latest Syllabus
 ✨ Tips & Tricks Of MRCP Exam 
???? Venue: Institute of Liver and Biliary Sciences
????️Address: D1, Vasant Kunj Road, New Delhi – 110070
Course will be conducted on physical and as well as online mode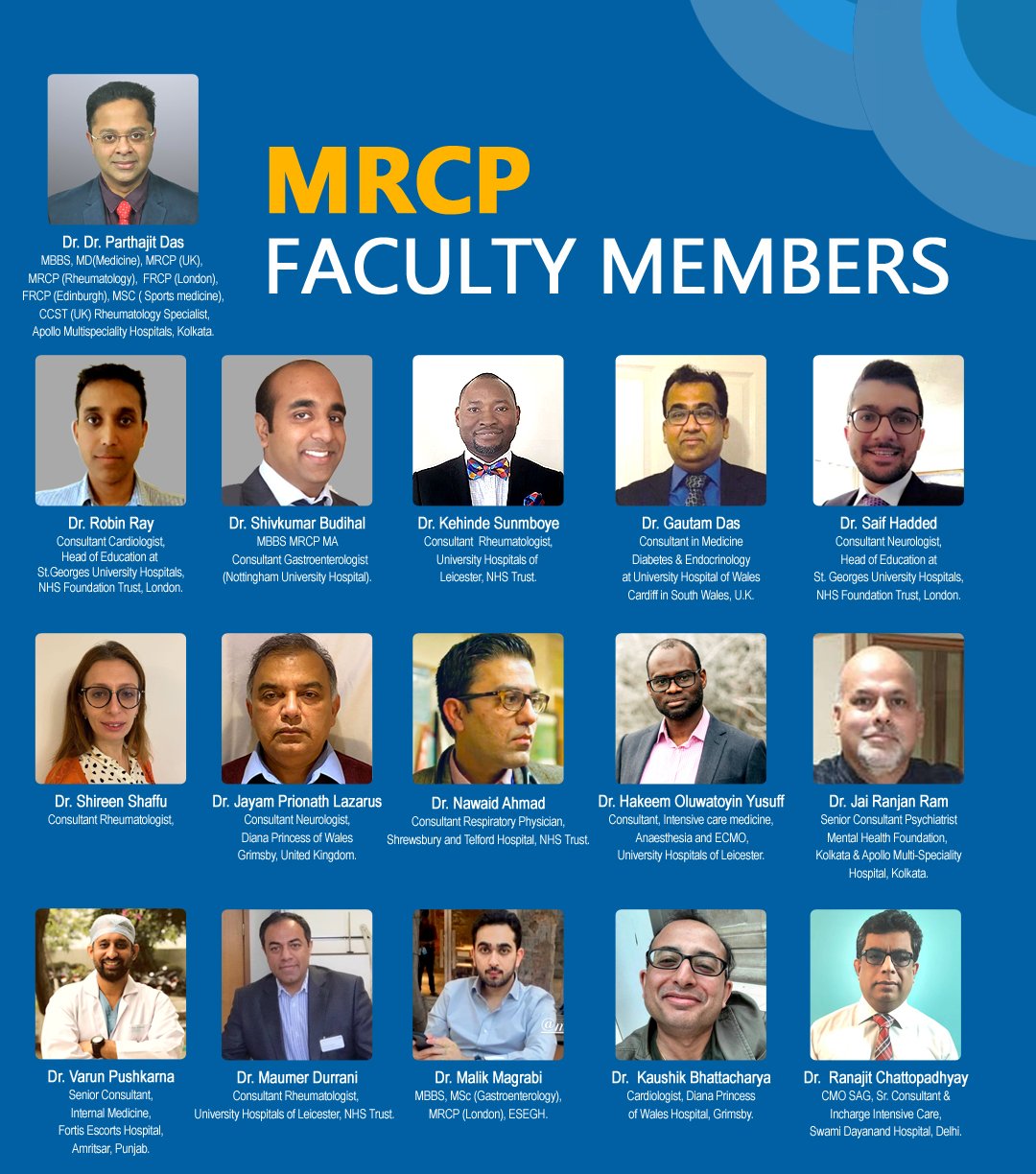 ???? Participants will get the full amount deducted if they enroll in any one of our MRCP 6- or 8-month courses.
If you are interested in taking the MRCP exam, please   for the orientation course.
.
Schedule
---
Day1 – 10th December 2022 : MRCP Part 1
9 am – 9.30 am
Registration
 
9:30 – 10:00 am
Introduction MRCP course
Dr Nitin Jain
10 am – 1 pm
Mock Test
100 MCQ
LUNCH BREAK
Live Session
Specialty
Faculty members
2pm -6 pm
Rheumatology
Dr Parthajit Das
Renal medicine
Dr Ranajit Chatterjee
Neurology
Dr Varun Pushkarna
Infectious disease
Cardiology
Dr Robin Ray
Gastroenterology
Endocrinology
Dr Gautam Das
Geriatric medicine
Respiratory medicine
Dr Nawaid Ahmad
Miscellaneous
6 pm
Conclusion
Dr. Nitin Jain, Dr. Ashutosh Kumar Garg, Dr. Asif Iqbal, Dr. Parthajit Das
Day2 – 11th December 2022 : MRCP Part II and PACES orientation
9.00 am – 9.30 am
Registration
 
9:30 – 10:00 am
Introduction MRCP course
10 .00am – 1.00 pm
Mock Test           100 MCQ
LUNCH BREAK
Live Session
Specialty
Faculty members
2 pm -5.30 pm
Rheumatology
Dr Parthajit Das
Renal medicine
Dr Ranajit Chatterjee
Neurology
Dr Varun Pushkarna
Infectious disease
Cardiology
Dr Robin Ray
Gastroenterology
Endocrinology
Dr Gautam Das
Geriatric medicine
Respiratory medicine
Dr Nawaid Ahmad
5.30pm – 6.00 pm
MRCP Orientation
Dr. Parthajit Das
6.00 pm
Conclusion
Dr. Nitin Jain, Dr. Ashutosh Kumar Garg, Dr. Asif Iqbal, Dr. Parthajit Das
---
For outstation students who wish to join physically we have arrangement to stay near the venue location
Start Time

December 10 @

10:00 am

End Time

December 11 @

6:00 pm

Location

Institute of Liver and Biliary Sciences,D1, Vasant Kunj




New Delhi

,

110070

India
<iframe title="Google maps iframe displaying the address to Institute of Liver and Biliary Sciences, New Delhi 110070" aria-label="Venue location map" width="100%" height="350px" frameborder="0" style="border:0" src="https://www.google.com/maps/embed/v1/place?key=AIzaSyDNsicAsP6-VuGtAb1O9riI3oc_NOb7IOU&q=Institute+of+Liver+and+Biliary+Sciences%2CD1%2C+Vasant+Kunj+New+Delhi+110070+India+&zoom=10" allowfullscreen> </iframe>